Security Operations Platform arrow_forward expand_more
Solutions arrow_forward expand_more
Why Chronicle arrow_forward expand_more
Resources arrow_forward expand_more
Security Operations Platform arrow_forward expand_more
Solutions arrow_forward expand_more
Why Chronicle arrow_forward expand_more
Resources arrow_forward expand_more
Your security operations playlist and how to register for Google Cloud Next 2022
The countdown is on! Google Cloud Next 2022 kicks off at 12 p.m. ET on Tuesday with a 24-hour global digital broadcast featuring live not-to-be-missed keynotes from five locations across the globe—New York, Sunnyvale, Calif., Tokyo, Bengaluru, and Munich.
Next '22 is all about shaping the future of computing and digital transformation. You will have the opportunity to learn from Google Cloud leaders and community influencers about ways they are solving the biggest challenges, including security, facing organizations today.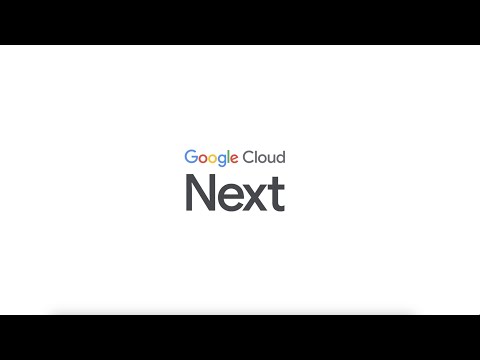 Within the detailed 39-session "Secure" track, you can choose your own learning adventure. Three talks, though, stand out as being especially pertinent to security operations professionals, the specialists tasked with detecting and responding to cyber threats across on-premises and cloud environments.
Here is the trio you want to make sure get added to your personal Next playlist:
1. Google + Mandiant: Transforming Security Operations and Incident Response
Over two decades, Google has innovated to build some of the most secure computing systems in the world. This scale requires us to deliver pioneering approaches to cloud security, which we pass on to our Google Cloud customers. We are committed to solving hard security problems like only Google can, as the tip of the spear of innovation and threat intelligence. In this session we're excited to share the next step in this journey with the Mandiant team joining Google Cloud and how we are planning to drive synergies with the leader in dynamic cyber defense, threat intelligence, and incident response services. In this session, we'll share our cybersecurity vision to help organizations improve their threat, incident and exposure management.
2. How to prepare for detection & response in the cloud
Most security incidents now involve the cloud, yet organizations continue to disproportionately focus their resources and efforts on protecting physical, on-premises, and legacy assets. This session will examine the differences, challenges, and solutions for the ability of the security operations center to detect, investigate, and respond to threats in the cloud.
3. How one company scaled security monitoring by 2200% with Google Chronicle
In 2021, after years of contending with the limitations of traditional SIEM, Vertiv, a leading provider of data center equipment and services, deployed Chronicle to "do SIEM right." Within six months, Vertiv transformed their security operations, increasing security visibility by 2200%...and freed themselves of the typical constraints associated with traditional SIEM solutions. Join this session where Vertiv CISO Mike Orosz will take you through Vertiv's SIEM journey, from vendor selection, to deployment, to repeat wins and improved security outcomes.
Register for Next '22
Connect with experts, get inspired, and boost your skills. There's no cost to join any of the Next '22 experience.  Say hello to tomorrow. It's here today, at Next.